Good News Verse
Psalm 62:7


My salvation and my honor depend on God; he is my mighty rock, my refuge.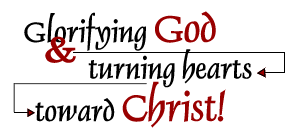 Facebook
Natalie Grant is out with another lyric video. She posted: "There's nothing too dirty that You can't make worthy". Check out the official lyric video for Natalie's song Clean. Click on the link at christianartistnews.info.
m.youtube.com/watch?v=2Hk8mrz-YAI ... See MoreSee Less
3 hours ago ·
Colton Dixon is celebrating the release of his new album in a big way. Colton released the album Identity late last week. In response, Colton says: I'm going to be Live every night this week on Facebook to celebrate. Hope you can join me. In fact, he already has several facebook live broadcasts available on the site. More are coming soon.
www.facebook.com/coltondixonmusic/ ... See MoreSee Less
New album "Identity" coming 3.24.17 --- love God. love music. love people
10 hours ago ·
Today Is...
...Quirky Country Music Song Titles Day
...World Theatre Day ... See MoreSee Less
12 hours ago ·
The Irish worship band We Are Messengers is thanking God for their personal safety today after their bus was destroyed over the weekend when it hit a disabled vehicle parked in the middle of the road. Members of the band posted: we were involved in a horrific crash last night on the way home from a wonderful weekend of shows. It is a miracle that we are alive but all our personal possessions have been destroyed. They shared a picture on Instagram showing the bands bus entirely engulfed in flames. Althought the band escaped unhurt, a 22 year old in the disabled vehicle hit by the bus was killed in the accident.
www.youcaring.com/wearemessengers-784649 ... See MoreSee Less
Click here to support Help We Are Messengers recover from fire
We Are Messengers was in a horrific bus crash this morning, Sunday, March 26, 2017, that resulted in their vehicle being engulfed in flames and completely destroyed. We are hopeful insurance will cover some of the vehicle replacement, but there is a large amount of personal equipment that needs to.....
13 hours ago ·