Good News Verse
Psalm 25:6-7


Remember your mercy, O Lord, and your steadfast love, for they have been from of old.
Remember not the sins of my youth or my transgressions; according to your steadfast love remember me, for the sake of your goodness, O Lord!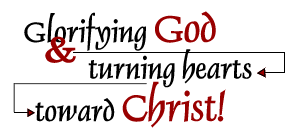 Facebook
Another great story about our veterans doing something to help someone else!!!!!!!!! ... See MoreSee Less
This "Wheel of Fortune" contestant started acting strange, then people figured out why...
14 hours ago ·
All about Angels~ the final Bible Challenge Question-
Who saw satan fall as lightning from Heaven?
Paul
Jesus
David
<
<
<
Correct answer is Jesus; Luke 10:18 ... See MoreSee Less
15 hours ago ·
Today is...
Digital Learning Day
National Dog Biscuit Day
National Tile Day
Single Tasking Day
Tootsie Roll Day ... See MoreSee Less
16 hours ago ·
Do you ever have communication glitches like this one? ... See MoreSee Less
16 hours ago ·