Good News Verse
1 John 4:18


There is no fear in love. But perfect love drives out fear, because fear has to do with punishment. The one who fears is not made perfect in love.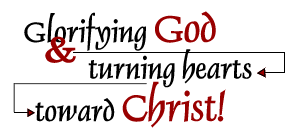 Facebook
Record breaking temperatures across the Tri-State area yesterday... ... See MoreSee Less
6 minutes ago ·
Greg Laurie: Everyone faces difficulty. But Christians have the hope that no matter what, God will see us through. ... See MoreSee Less
9 hours ago ·
Dr. James Dobson has long been a go to source for parenting information. Now you can access all that wisdom in one place. His program Family Talk announced over the weekend that all of Dr Dobson's work is now available online through the Dobson Digital Library
bit.ly/2kn6Hv9 ... See MoreSee Less
THE DOBSON LIBRARY – DR. JAMES DOBSON'S LIFE WORKS
The Dobson Digital Library provides you with comprehensive search results for your topics of interest and gives you options for collecting videos, articles and other materials to create your own personal library. This allows you to save resources that you can read, listen to and watch at your leisur...
14 hours ago ·
Natalie Grant found a unique way to celebrate her twins 10th birthday. She invited the two girls, Gracie and Bella, and four of their friends to join them on this weekend's tour. Natalie picked up the six from school on her way out of town, presenting them with tour t-shirts and VIP passes. She says her girls wanted to let their friends in on what "life on the road" is like - so I'm thrilled to make that dream come true.
www.instagram.com/p/BQoQgkwjMGI/ ... See MoreSee Less
17 hours ago ·